Cabin Rentals
The Valemont Cottages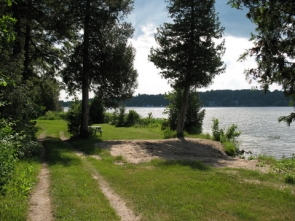 Valemont Cabins are available for rent at the following rates:
Nightly: $150+HST*
Weekend: $575+HST
Weekly: $825+HST**
Monthly: $2850+HST
*-> Mon-Thurs, minimum 3 night stay
**-> Mon-Mon or Fri-Fri
Each cabin is fully furnished, with kitchen and dining room, living room and upstairs loft. A futon in the living room and 2 singles in the loft can sleep up to 4 people and provide all that is needed for the whole family. Cutlery, dishes, cooking utensils all included. We provide everything except the linens.
For environmental considerations, each cabin has an odour free composting toilet unit. (don't worry - all the waste resides in a separate treatment unit outside the cottage :)
Cabin 2
double bed upstairs in loft and double futon down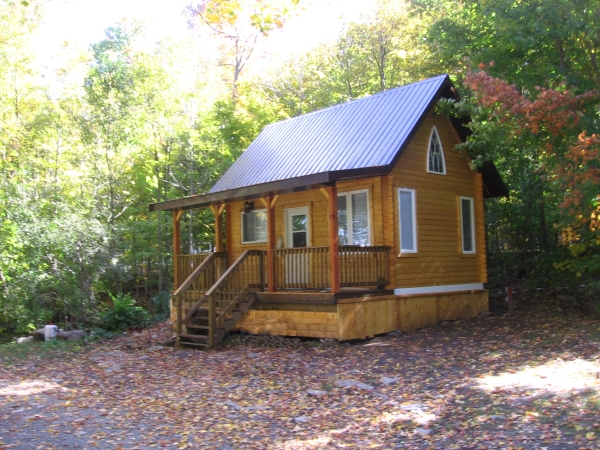 Cabin 1
2 single beds in loft and double futon down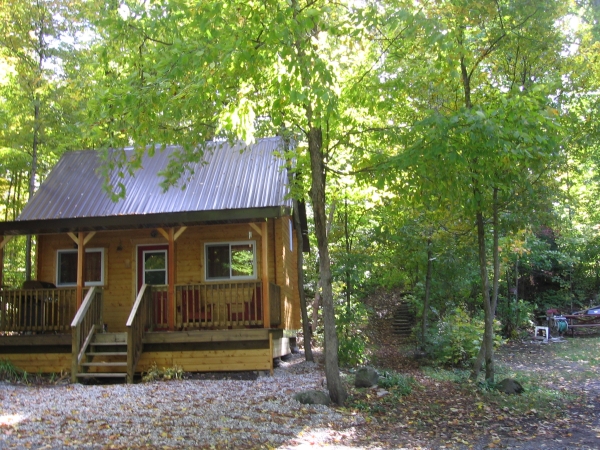 All the wood is pre-milled onsite in Chilliwack BC. The cabins are gorgeous, affordable, and could prove to be a structurally significant addition to your life!
We will subtract 1/2 of your rental fee from your purchase price (details upon request) should you decide to purchase.