Aerial View of Loughborough Holiday Park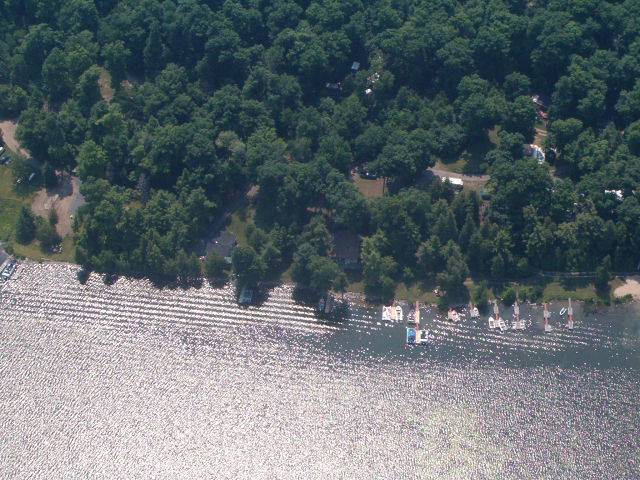 Loughborough Lake Holiday Park is located just north of Kingston,via Sydenham Road (8 Km North of Hwy 401 at Exit #613), on a pristine, spring fed, 23 mile long lake loaded with lake trout, bass, pike, & pan fish!
Here is a Google Highway Map (Note: link opens in a new resizeable window).
Aerial View Showing Site Layout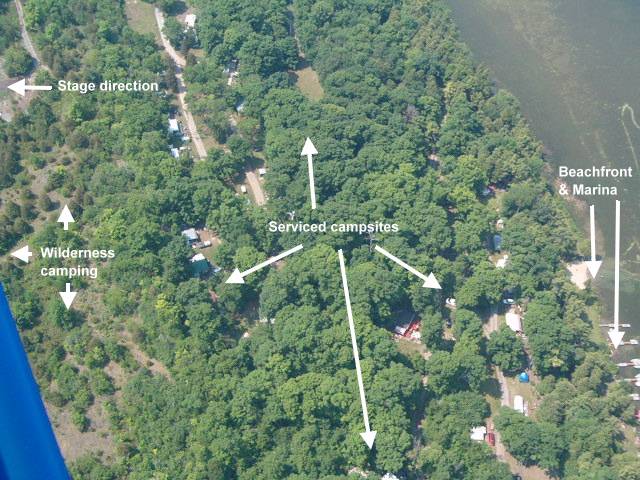 This overhead view shows the marina and sandy beach as well as the serviced and unserviced camping areas. Not shown are the large designated areas for parking and the stage\canteen area to service the Canadian Guitar Festival.
Google Aerial Map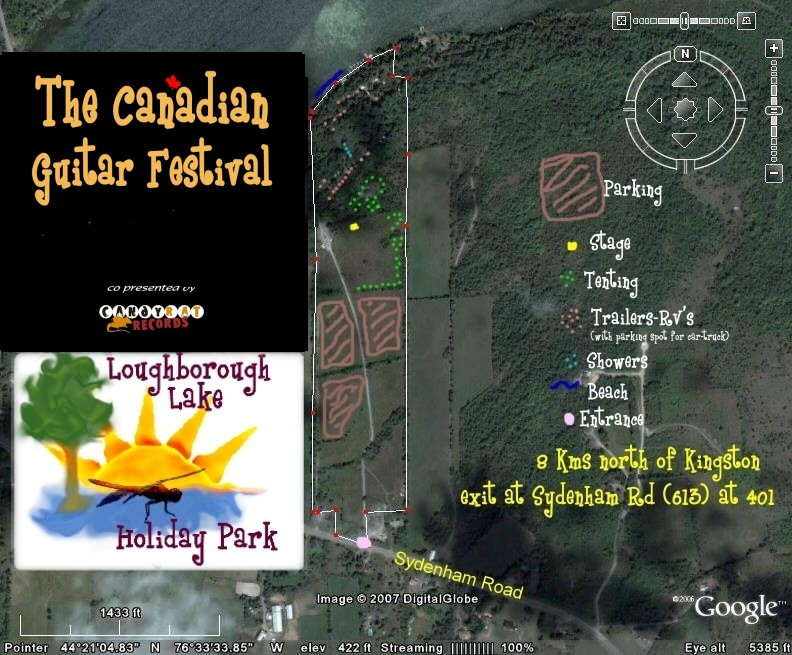 The map legend to the right identifies the entire Loughborough Lake Holiday Park layout.