Storage for your boats, RV's etc! For those of you on Loughborough Lake, you can trailer up at our beach - We'll take it from there!
Indoor Storage Facility
Our 80 x 120 ft indoor storage facility can go along way to protect your investments during our miserable winters.
Only 8 Kms North of Kingston, our facility is completely weather proof, offers 24hr camera survelience, and is competitively priced at only $19.75 per linear foot (from tongue to toe for up to 7 full months) The storage season is from October 15 - to the 1st weekend in May.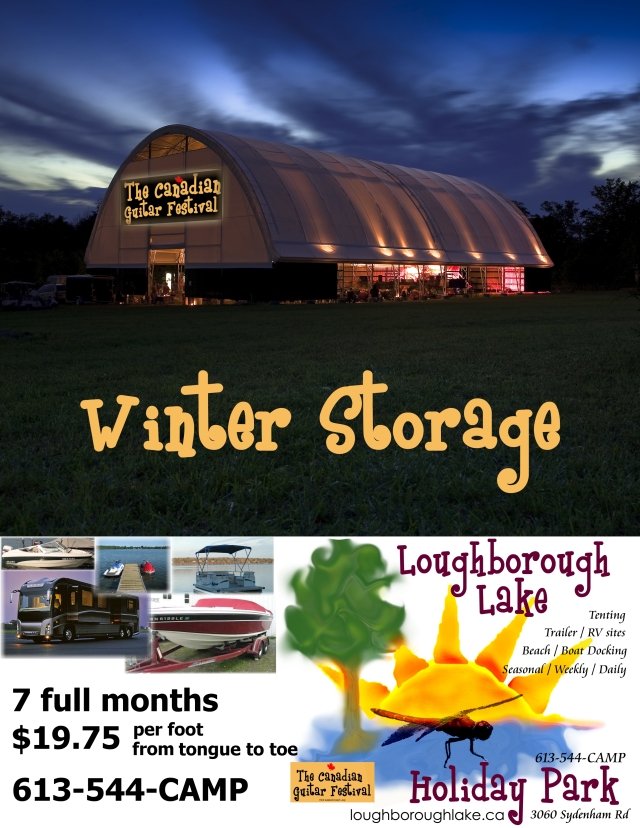 These spots will go fast so book your 10/11 storage without delay.
Specially designed for summer use as well, this commercial grade assembly arena also offers protection from the sun and rain. The 120' sides roll up to an 8' open sidewall for complete access and ventalation.